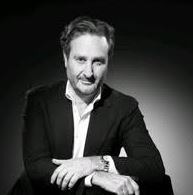 WHAT IS THE OVERALL SITUATION OF NOVOMED TODAY, IN AUGUST 2020?
Novomed, in 2020, will increase its turnover by more than 50% this year compared to 2019.
The Group has set up a new management team to support this strong growth and its development in the years to come.
This team is responsible for drafting the new Strategic Plan for the next years and is already planning to accelerate the Digital business which has been recording very strong growth for several months.
Accompanied by an international strategy consulting firm to carry out surveys on the different customer segments in a few countries (Italy, Spain, Germany), the Group's ambition is to expand rapidly in Europe.
WHAT WAS THE IMPACT OF THE HEALTH CRISIS?
The first point is that, compared to many other suppliers in the medical devices sector, Novomed was, to a large extent, able to deliver to its customers but also to meet the demand of new customers, be they private individuals, hospitals and other healthcare structures, and this enabled us to capture a new customer base that we did not have and that we will most certainly retain after the Covid crisis.
Finally, an influx of private individuals via the web who are looking for quality and certified products.
The other striking element of this crisis is the emergence of this "corporate" clientele. Many of them have medical services and need to equip themselves both with protection, but also with diagnostic products etc… and which will be part of the company's classic supplies. In companies, thermometers, masks will be needed, just as defibrillators are already needed, or hydroalcoholic gels in meeting rooms, offices, etc…
CAN YOU TALK ABOUT YOUR DEVELOPMENT STRATEGY, YOUR AMBITIONS AND YOUR VISION FOR THE POST-2020 PERIOD?
First of all, our development strategy is digital and European in the first instance.
Then, it's to get back to Tactical Innovation because since 2017, we have been busy with issues related to the integration of NM Medical and Kinessonne into the Novomed group. Innovation will therefore be put back at the heart of our priorities.
The third axis will be to improve the Customer Experience for a better satisfaction of our products and services: improving the capacity and quality of our customer reception by the Customer Service and after-sales service, improving the order processing processes, optimizing delivery times, better, more precisely and therefore to develop customer loyalty through this lever in addition to product quality.
Last but not least, the crucial issue of the obligations related to the new European Medical Device Regulation (MDR) which will come into force in 2021, and on which companies must work in depth because if they do not integrate the subject, they will no longer be certified and certification, for Novomed, has always been a fundamental element in guaranteeing the total safety and quality of our products. There are companies that will not be MDR certified because the regulatory requirements have been greatly increased and in order to achieve this, to accompany this evolution and obtain this new certification it will be necessary to invest heavily in organisation, in people and in investments.
WHAT IS NOVOMED'S GROWTH PERSPECTIVE OVER THE NEXT FIVE YEARS?
We are currently working on this subject. We estimate today that we will achieve at least 5% annual growth over the next five years. We are projecting our capacity to grow by 30 to 40% over the next five years using an organic strategy.
COULD YOU DEFINE NOVOMED IN 3 WORDS:
Creativity, because innovation is at the heart of our DNA and our ambitions.
Mobilization, to be ever more responsive to our customers and highly committed to our many projects.
Willingness, because our demands are high and we want to achieve our high goals.